Meal Plan
Enjoy a Dine-Around experience within our Meal Plan
We believe our guests should enjoy the freedom to experience all the culinary treasures Aruba has to offer. This is why we have consciously chosen not to be an all-inclusive resort. That being said, we have decided to provide the best of both worlds with our Dine Around plan, which allows the ability to choose from the following independent local restaurants for dinner:
A La Carte Restaurants participating in Dine Around: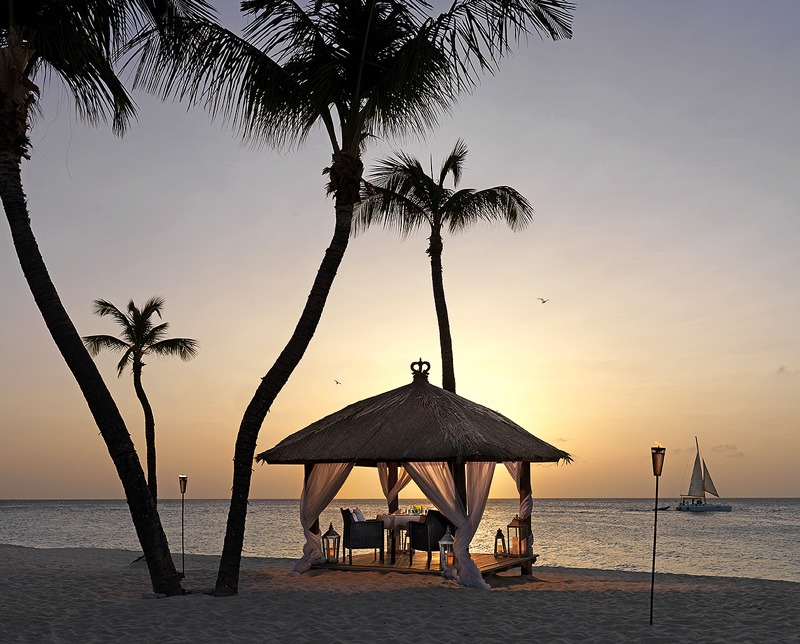 The Bucuti & Tara Dine Around Program provides the opportunity for you to enjoy a half-board experience, where you can choose from 6 highly rated restaurants on the island. For a fixed price of $52 for a 3-course meal, you receive 1 appetizer, 1 main dish, 1 dessert, and the option for coffee or tea at the end of your dinner. Depending on the restaurant, you might either select items off of a pre-selected menu, or from their a la carte menu. Full Board dine-around is also available. See below for more detailed information about the restaurants with their menus, prices, and information about how to use the dine-around plan.
Elements Restaurant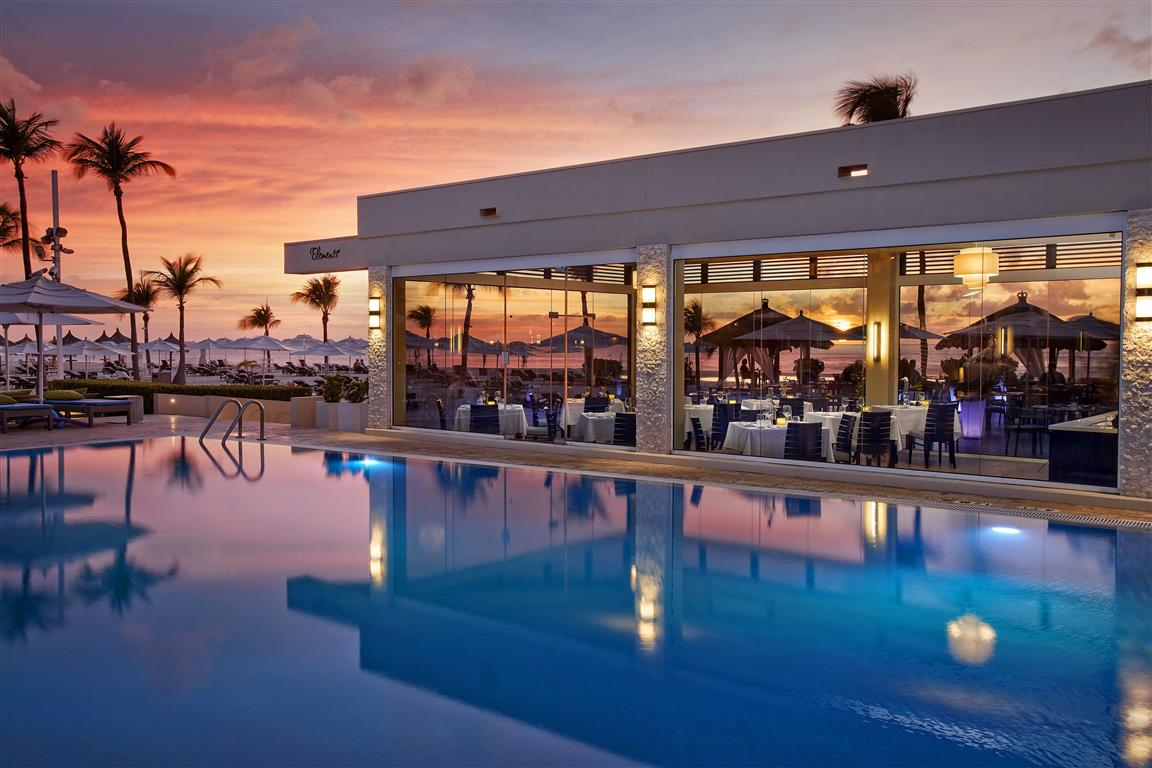 Elements Restaurant, acclaimed by TripAdvisor's 2021 Travellers Choice Awards as the Number 2 restaurant in the World for Date Night, and bestowed the Wine Spectator Award of Excellence, offers an unforgettable culinary experience in a spectacular oceanfront setting.
Elements' globally-inspired fare highlights natural, organic ingredients in European-style portions that are well-balanced for healthier living. From sustainable seafood to natural meats and locally grown produce, the menu is sourced with care and includes dishes to impress vegetarian, vegan, and gluten-free guests.
Brutto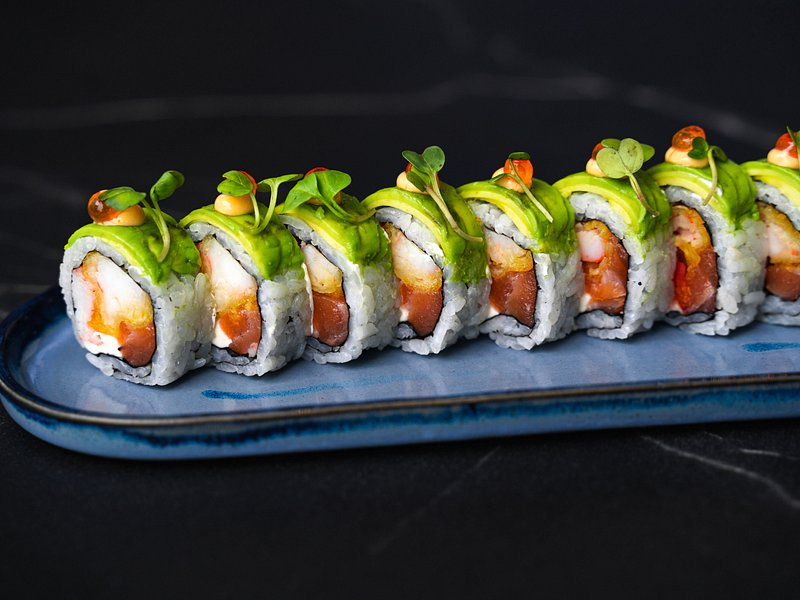 With their urban-chic concept, Brutto Beach House's objective is to revolutionize their cuisine, by combining different techniques from around the world and fusing this into a high class menu.

High quality products are used under the concept of "meals to share", with a delicious selection of sushi, meats, and seafood. To ensure the full experience, international cocktails and wines are also available.
Lucca: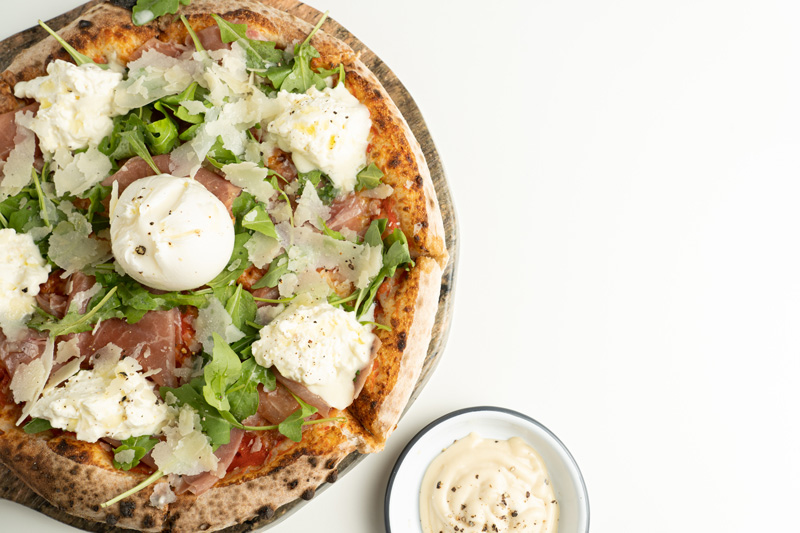 Lucca is a warm, authentic Trattoria, providing modern Italian food while using fresh ingredients and Italian products with a controlled designation of origin.
Their recipe is simple yet successful; A combination of noble ingredients, Neapolitan pizzas, homemade pasta, and good vibes to ensure a wonderful experience for all.
Papillon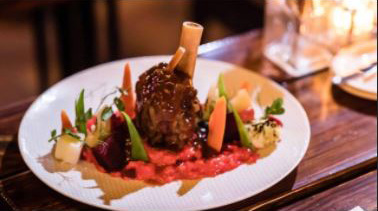 Papillon Restaurant, across from the Hilton Resort in Palm Beach, invites you on a formidable exploration, much like Steve McQueen as real-life French prisoner "Papillon" in the famous 1974 movie. The décors - especially their restrooms - wink at the movie and is what inspired the concept behind their lovely restaurant. Their menu also reflects the Frenchman's arduous journey to freedom: classic French dishes with a daring Caribbean flair. The spacious outside terrace is perfect for casual fine dining.
Driftwood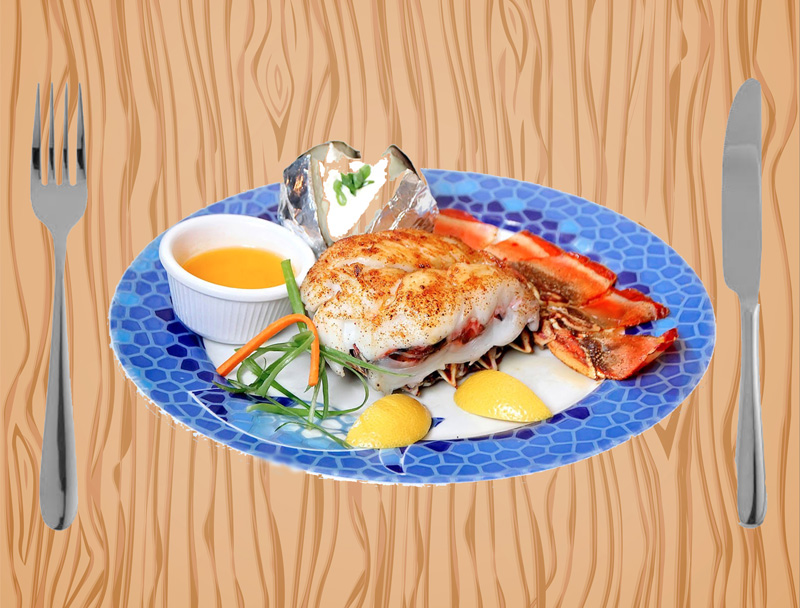 Driftwood Restaurant in Aruba first opened its doors to its customers in 1986. Specializing in Aruban-style seafood dishes, they have a local reputation for serving the freshest fish, caught on a daily basis by their very own Aruban fishermen, and prepared by professional chefs.
Located in the heart of downtown, Driftwood offers the most succulent seafood amidst a warm and inviting atmosphere. The indoor dining decor includes natural wood that you can encounter on the Northside of Aruba. You can ask your attendant for more information on their deep sea fishing in Aruba, as well as their charter rates. Visit Driftwood to try out their menu containing the richest flavors, authentically prepared cuisine alongside par excellence service.
Texas de Brazil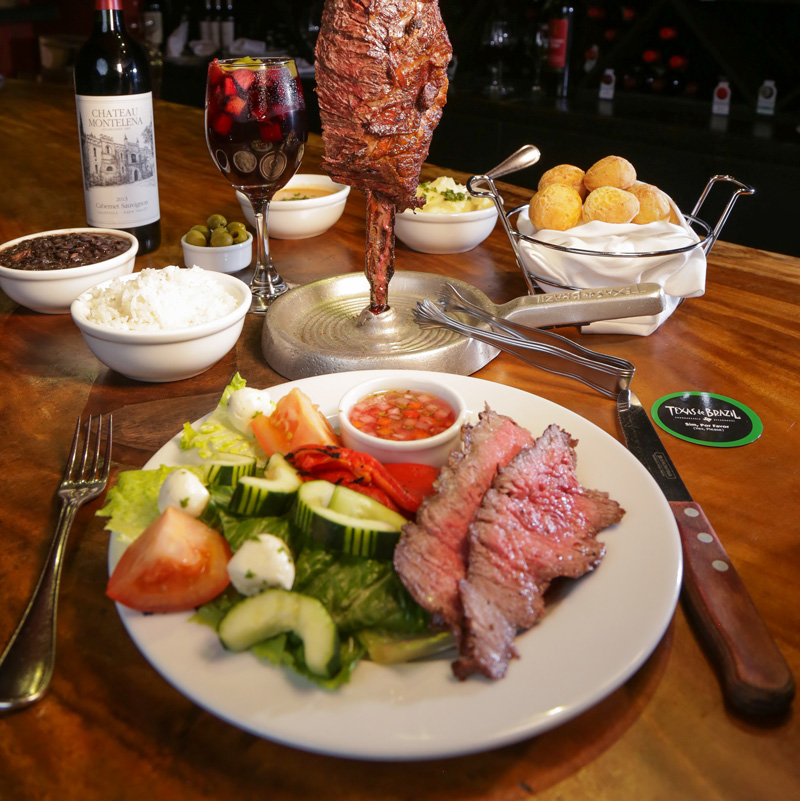 In southern Brazil, local cowboys called gauchos, prepare legendary feasts in a tradition known as churrasco. They slow-roast meats over open flames and present an impressive display of seasonal greens, vegetable dishes and regional delicacies. The succulent meats are brought to each group's table and carved in a show of skill and festive offering.
At Texas de Brazil, they continue this treasured tradition. Treat yourself to a wide array of chef-crafted salads, roasted vegetables, imported cheeses and charcuterie. Enjoy house-baked cheese bread, garlic mashed potatoes and fried bananas. Liven up your meal by ordering our signature cocktail – the Caipirinha.
Prices and practical information:


Meal plan Options:
Breakfast is offered complimentary in all room rates, for two persons.
Half Board (Modified American Plan): Complimentary Breakfast + Dine-Around voucher = $52 per person, per day
Full Board (American Plan): Complimentary Breakfast + Elements Lunch voucher + Dine-Around voucher = $77 per person, per day
Lunch: Elements Lunch voucher = $25 per person, per day Valid at Elements Restaurant for Salad options plus 1 entree from a la carte menu. Please present your voucher prior to ordering.
Prices are valid through December 23, 2022 and are inclusive of tax unless stated otherwise. 2023 prices are subject to increase.
A minimum of 3 days purchase is required.

Practical information, Dine Around Dinner:

A couple of important items to note:
The Dine Around card is non-refundable, non-transferable, is not redeemable for cash and cannot be replaced if lost or stolen.
The restaurants listed include our current options available, with a future expansion of this list to come.
This price excludes beverages and tip

The Dine Around Card:
Your card will be issued upon arrival and loaded with the amount of dinners you have prepurchased
Each time you pay for your dinner at a restaurant, the number will be reduced by one dinner
Dine Around customers will be able to check the balance of their card on line using this link.
You may purchase the dine around meal plan after arrival at our resort.